MN Breeders' Fund Mission:
Establish policy and provide incentives

Increase the inventory of racehorses to supplement both Canterbury Park's and Running Aces's racing program

Expand the economic footprint of the racing industry in the State of Minnesota
Why You Should Become Involved in the Minnesota Breeding Program.
Dual Eligibilty
Under our Thoroughbred and Quarter Horse programs, you only have to foal in the State of Minnesota, which means you can use stallions here in Minnesota or from any other state's program, thus maintaining eligibility in Minnesota and the state in which your mare was actually bred. Under our Standardbred program, you only need to breed your mare to one of our registered Minnesota stallions to participate, thus allowing you eligibility in the state you foal out your mare as well.
Ease of Participation
In Minnesota, we try to keep things simple and NICE. There are no breed back rules, no long residency requirements, and no fees.
Racing Programs that Support State Bred Horses
On average, both racetracks in Minnesota pay out close to 50% of their overall purse structure to state bred horses. A well balanced restricted program, partnered with a new open company bonus program starting at 30% for Thoroughbreds and Quarter Horses and 15% for Standardbreds makes racing a quality state bred horse each summer in Minnesota more lucrative than ever.
Competitive Breeders Awards
Recently enacted legislation in Minnesota directs a portion of ADW handle towards Breeders Awards for all breeds. These new funds have increased award monies available for all breeds by 43% and now totals in excess of $600,000. An increase in 2018 is expected to add another 10% to this total by year's end.
Big Stakes – Small Payments
Both Canterbury Park and Running Aces offer state eligible horses six figures in championship events each year. $100k Championship races for Thoroughbreds and Quarter Horses are offered with nomination payments often due only upon entry and a maximum of $350. Standardbreds pay no nomination fees for state eligible championship events.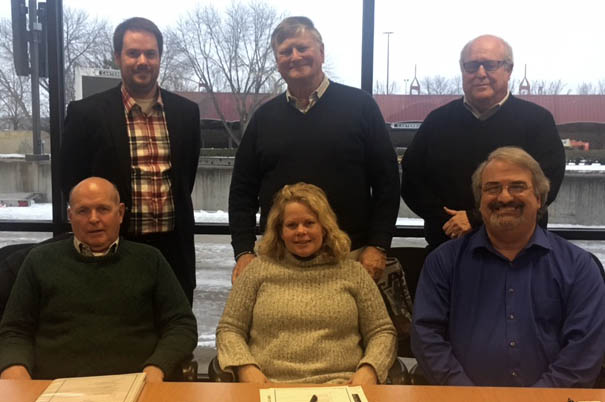 As pictured above, the advisory committee includes three standing positions, which include Canterbury Park (Andrew Offerman), the Minnesota Thoroughbred Association (Cameron Mahlum), and the Minnesota Horsemen's Benevolent and Protective Association (Pete Mattson). The committee also has two 1-year term appointees, Jeff Hilger and Dave Dayon, and two 2-year appointees, Lisa Duoos and Ted Grevelis.